A few weeks ago Axsh was invited by Metro Systems in Bangkok, Thailand to provide training on Wakame-vdc.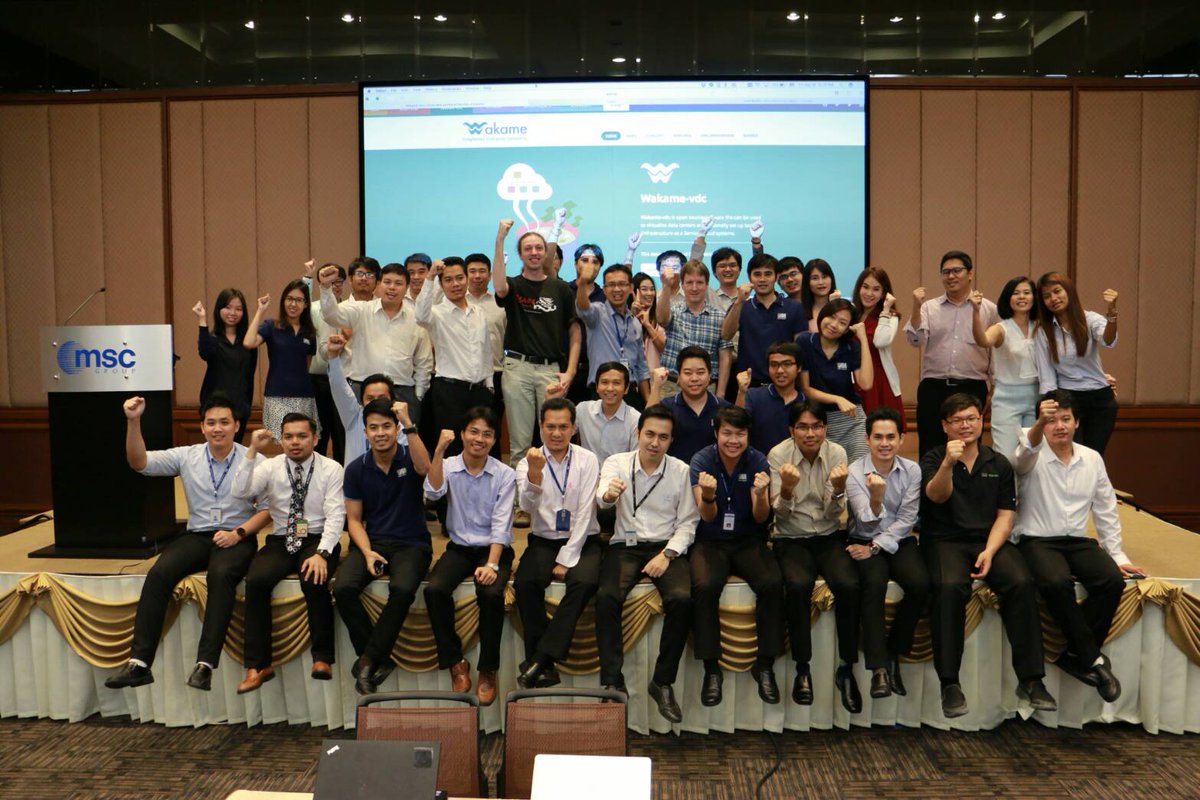 We were delighted to see that after three days of training, Metro Systems' engineers were able to install, configure and use Wakame-vdc from scratch in less than one hour without any help from us.
Below you'll find a collection of tweets and pictures from the training. We had a great time in Thailand and hope there will be an opportunity to work together again in the future.
We'd like to thank Metro Systems one more time for the opportunity to train their engineers in #WakameVDC usage. #IaaS #SDN #DevOps #VM #VPS pic.twitter.com/zyC6s5x9Ha

— Axsh Co LTD English (@axsh_en) September 29, 2016
After 3 days of training, Metro Systems Thailand's engineers can install/configure #WakameVDC in less than one hour. pic.twitter.com/VoAGfWOvXr

— Axsh Co LTD English (@axsh_en) September 16, 2016
More pictures from the #WakameVDC training at Metro Systems in Thailand. #Cloud #SDN #VPS #Virtualization #VM #IaaS pic.twitter.com/n0xKpHPvFC

— Axsh Co LTD English (@axsh_en) September 16, 2016
Our engineer @metallion98 finds a fellow metal fan during the Metro Systems #WakameVDC training. pic.twitter.com/8pwYasxbzO

— Axsh Co LTD English (@axsh_en) September 17, 2016
Axsh's engineers giving #WakameVDC training at Metro Systems in Thailand. #Cloud #SDN #VM #Virtualization #VPS pic.twitter.com/x6FD8LBIRb

— Axsh Co LTD English (@axsh_en) September 15, 2016